Regular price
$319.00 USD
Regular price
$324.00 USD
Sale price
$319.00 USD
Unit price
per
Sale
Sold out
Designed to be the single most convenient and effective vacuum pump on the market, the VaxAid Deluxe is designed to allow the user to easily achieve and maintain a full erection. In the kit there is a unique handball unit, allowing the user to easily achieve the maximum safe level of pressure, for unparalleled results.
Free discreet shipping
Standard 2-year warranty
60-day money back
View full details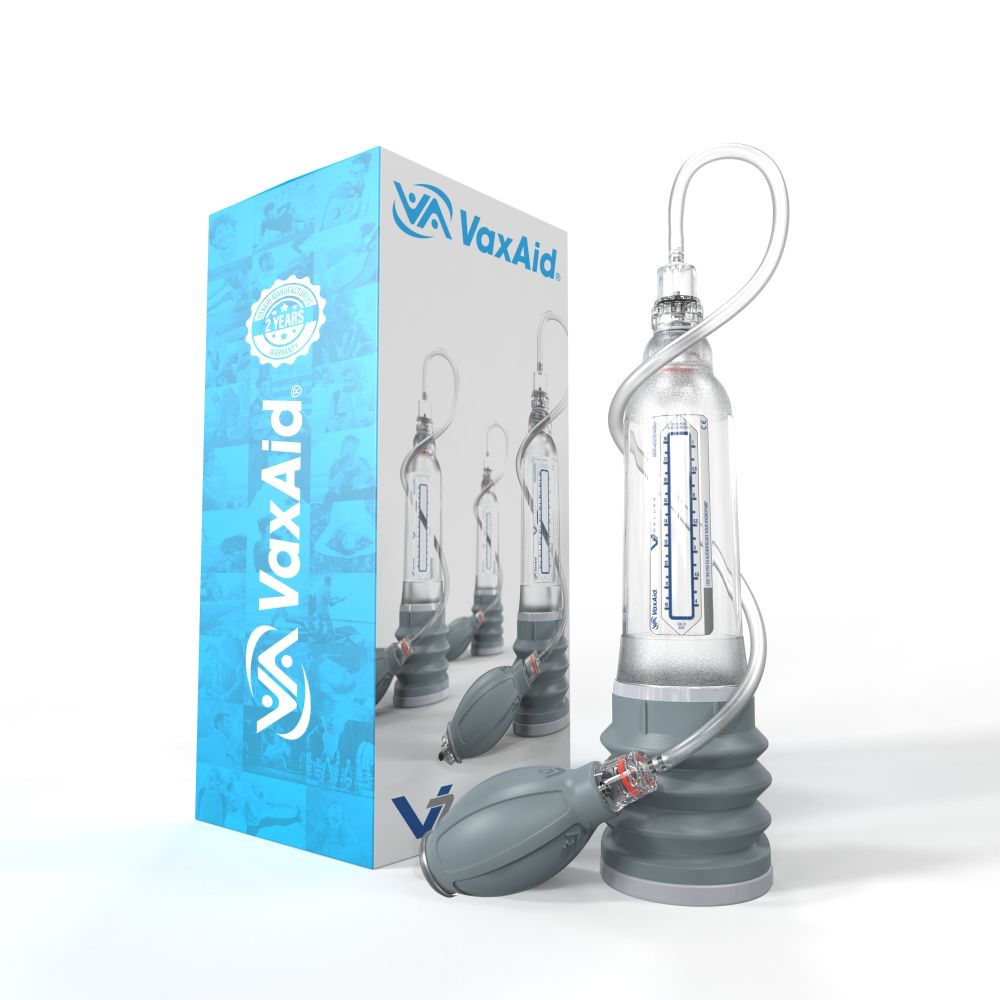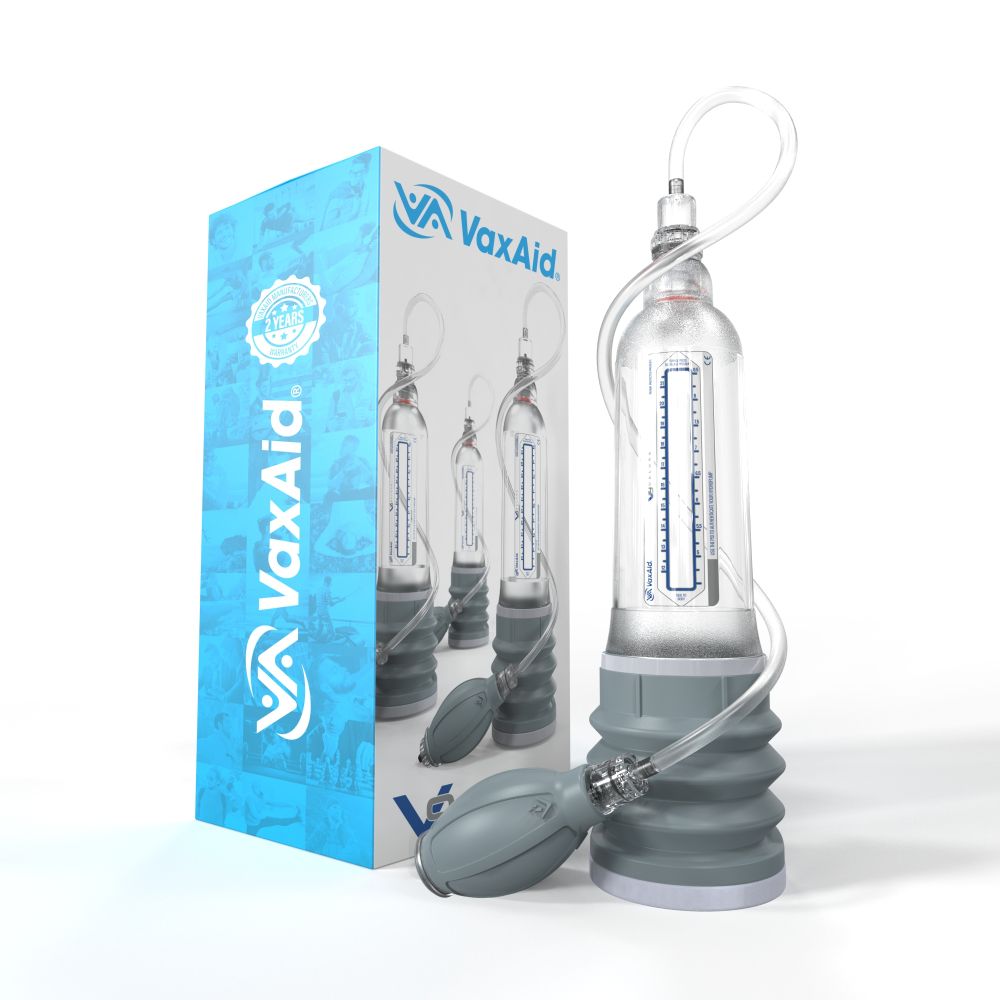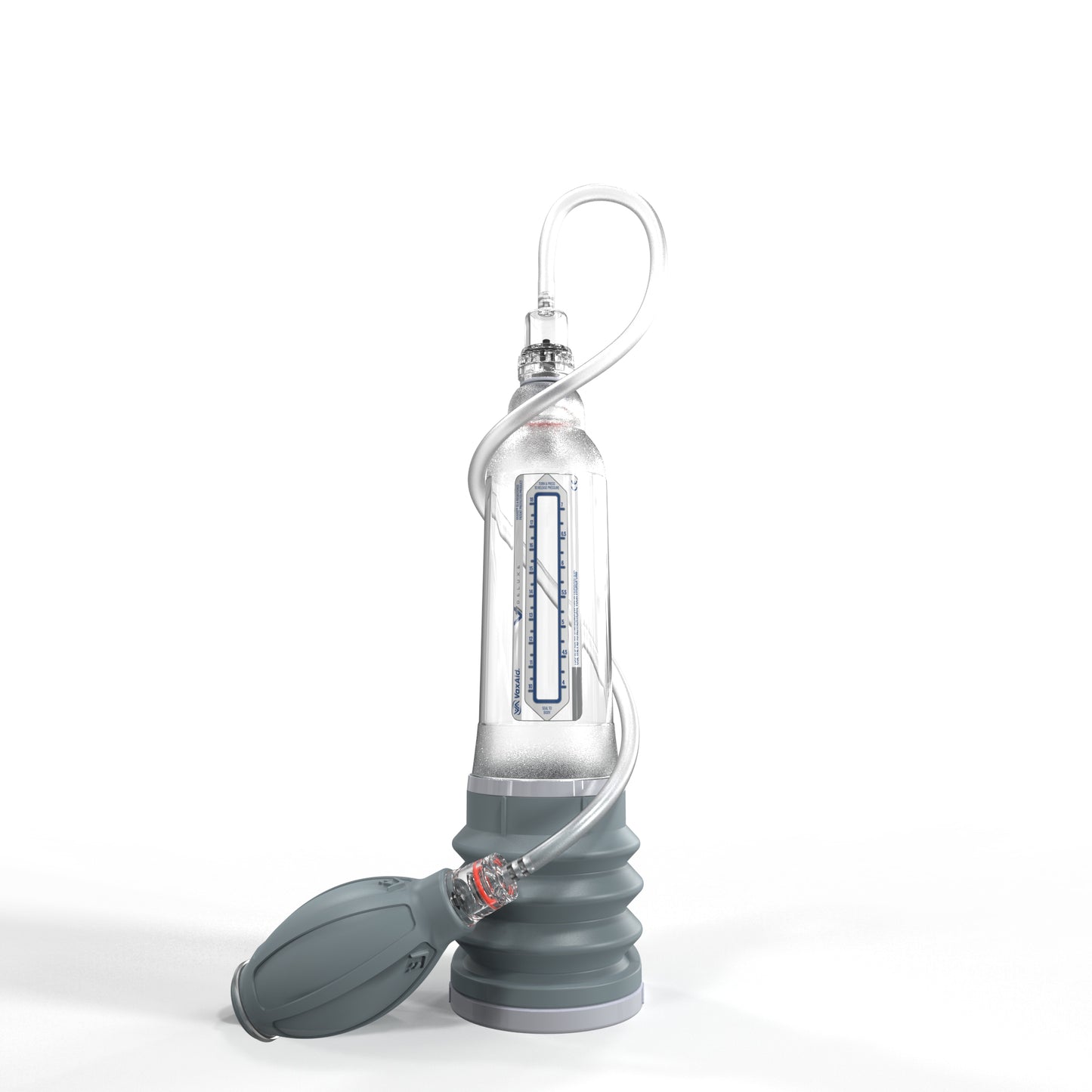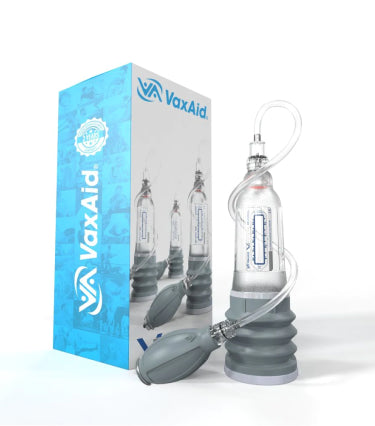 What's included?
Along with the VaxAid Deluxe pump and handball, this kit comes complete with a full selection of accessories to optimise your experience:
6 Erection Rings (sizes depend on VaxAid model)
Medical Lubricant
VaxAid Clean 12ml
VaxAid Cleaning Brush
Shower Strap
Discreet Carry Case, Towel & Padlock
Long Insert Comfort Pad
Instruction Manual
Replacement valve pack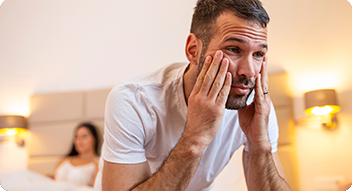 How VaxAid helps
When used in water, VaxAid produces consistent pressure across the entire penis, resulting in a completely natural-feeling erection, With an ideal VaxAid session lasting up to 15 minutes, it's a lot more convenient than other pumps. The handball included with VaxAid Deluxe adds a real level of convenience, letting users achieve the maximum safe level of pressure when used in water. The handball has an easy to use design, perfect for any user.
No Side Effects
Completely Safe to Use
Excellent Value for Money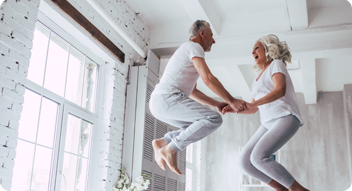 How it works
VaxAid creates a vacuum around the penis, either using water or air pressure, drawing blood into the penis, resulting in a full erection. Used in either water or air, this produces a natural erection. With prolonged use, more blood is drawn in more frequently, expanding the Corpus Cavernosa and Corpus Spongiosum, giving you a prolonged erection and potentially helping to restore full sexual function. To maintain the erection, you may need to use one of the 5 unique, included Erection Rings.
Shipping, Warranty & Money-Back Guarantee
60-day guarantee

Full refund if you're not satisfied within 60 days of purchase.

Free shipping

Fast & worldwide shipping with descreet packaging.

2 year warranty

Our warranty covers any issues or manufacturer defects.

Discreet billing

Discreet billing enables you to shop with us in complete confidence.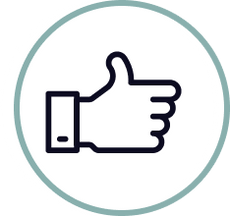 Not sure which VaxAid product is right for you?
Take the quiz and get a product recommendation!
View the quiz
Excellent could be larger for me !!!
New user
It's definitely helpful, getting function back, penis is coming back to life!